Learning Personal Change Management
We are caught in a magnificent force of our own making. We are inundated with a barrage of choices unprecedented in human history. And the pace is quickening!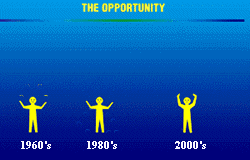 As a world leader in the field of Work Life Balance, we have created corporate training and easy-to-use tools that focus on living fully, Achieving & Enjoying more on a daily basis. The 5 tools at the core of our work life balance programs provide the how to for being more focused & productive with better balance between professional and personal matters.